Chicago's Own David Dastmalchian TONIGHT at the 59th Chicago International Film Festival (Oct. 15)
Posted : October 15th, 2023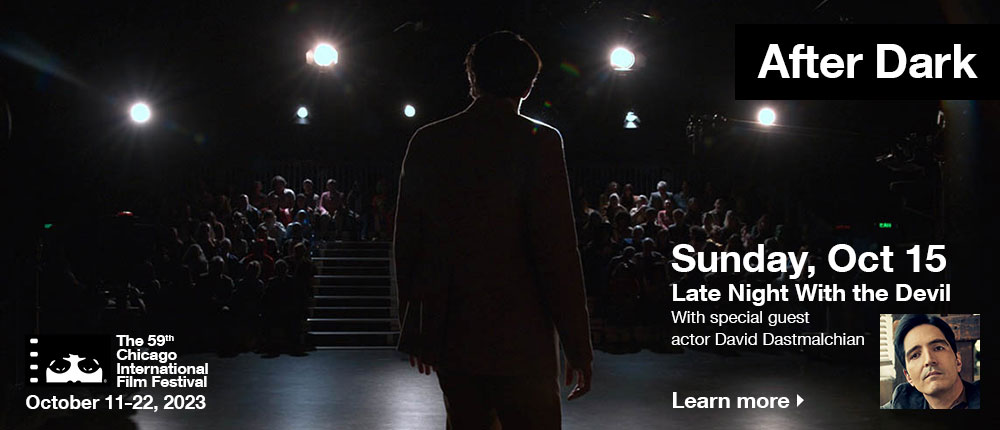 Jack Delroy, a fictional '70s talk show host played by rising horror star (and Chicago native) David Dastmalchian (The Suicide Squad, Oppenheimer), is in trouble. Jack and his show Night Owls were once the biggest names in late night. But now, with his personal life marred by tragedy and his ratings in free fall, he's struggling to keep up. So Jack and his producers cook up a controversial plan for their 1977 Halloween special: A live possession, as performed by parapsychologist Dr. June Ross-Mitchell (Laura Gordon) and 13-year-old Lilly (Ingrid Torelli), the sole survivor of a Satanic mass suicide. What could possibly go wrong?
Told in a found-footage style that purports to cobble together rediscovered master tapes with dailies from a French documentary crew, Late Night with the Devil harnesses the anything-goes excitement of live television and combines it with the sinister aura of '70s exorcism movies to unleash a demon into the airwaves.
David Dastmalchian will be in attendance to introduce the film!
9:15 pm at the Music Box Theatre – details and tickets at https://www.chicagofilmfestival.com/film/late-night-with-the-devil/ !