Posted : May 18th, 2022
Comments: 0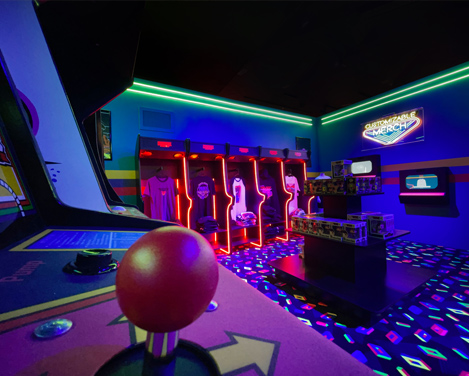 Ready for a new adventure, nerds? Step into the official Stranger Things Store. Discover some of the show's most iconic locations and check out all of the gnarly merch and rad activities waiting inside. Answer the yellow phone at Joyce's house, play games at the Palace Arcade, and take a stroll through the Russian Lab, if you dare. Just know that you might come face to face with a Demogorgon—don't say we didn't warn you!
RESERVE YOUR SPOT
 Get priority access (free of charge) with skip-the-line and enjoy a truly immersive shopping experience themed around the Stranger Things universe
 Explore realistic set recreations of iconic locations from the show
 Browse through a wide array of Stranger Things products integrated into each location
 Enjoy stunning photo ops, interactive activities, and many ??u???s moments!
Location: Oakbrook Center (75 Oakbrook Center, Oak Brook, IL 60523)
Date: Opening on May 20th, for a limited time!
Hours:
Mon-Sat: 10am – 8pm
Sun: 10am – 6pm
RESERVE YOUR SPOT NOW!
https://feverup.com/m/105306?utm_source=landing&utm_medium=strangerthingsstore&utm_campaign=105306_ord&cp_landing=1&_ga=2.118360969.1646735670.1652910012-773301159.1652910012
MORE INFO
https://strangerthings-store.com/
Leave a Comment
Go to Post...