Countess Dracula at Otherworld Theatre
Posted : October 7th, 2019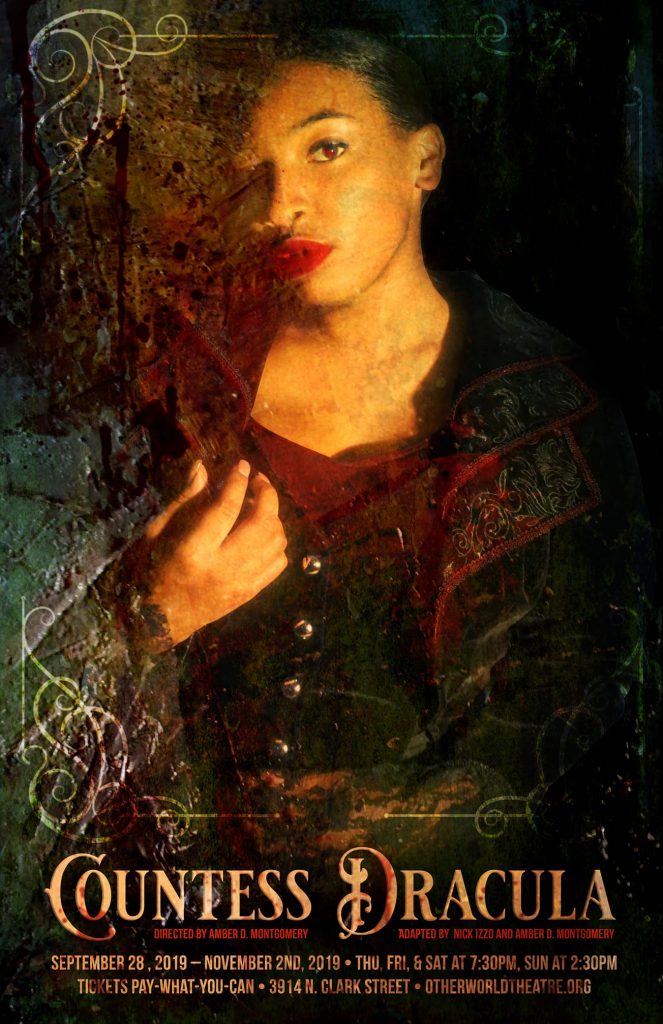 This re-imagining of Bram Stoker's classic novel throws our expectations out of the window and establishes Countess Dracula as much more than a monster in her story. While Otherworld Theatre's adaptation takes place in the same time period as the original novel, the play has been transports us across the pond to post-Civil War America. The title character becomes more hero than villain, as an African American woman navigating the complexities of her own power and those around her. The production offers inspiring diversions from the classic story we all know while still offering an action-packed bloodbath that will quench any horror fan's thirst.
This show uses haze machines as well as copious amounts of washable stage blood. This is an immersive show so audience members are encouraged to accept a poncho at the box office if they don't want to wear a little blood home with them.
All wickets are pay-what-you-can but advanced reservations are encouraged, as seats are limited.
More about Otherworld Theatre at https://www.otherworldtheatre.org
Performances take place through Nov 2, 2019:
Thursdays: 7:30pm
Fridays: 7:30pm
Saturdays: 7:30pm
Sundays: 2:30pm