VampCon Chicago Postponed/Cancelled, Chicago Vampire Ball Announced for 10/25
Posted : September 13th, 2019
On September 10th, VampCon Chicago, which was scheduled to take place September 20-22, announced that the event will not take place as planned and will be "rescheduled". Not much other info has been made available, but you can read the Press Release at https://www.vampconchicago.com.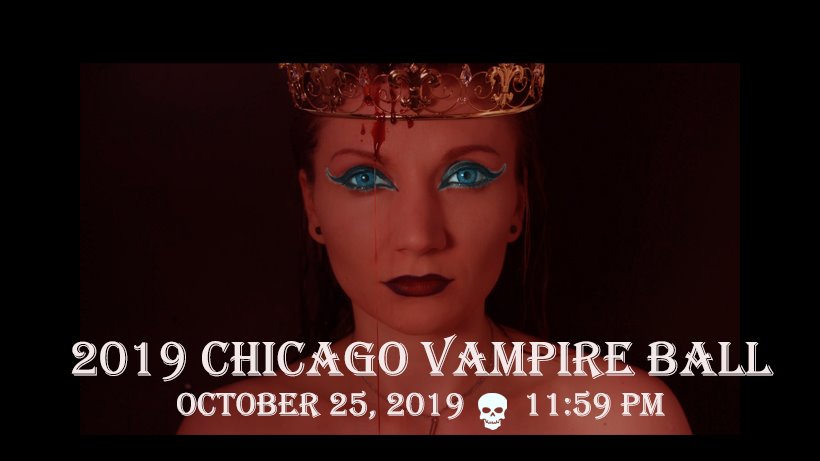 The following day, the Chicago Vampire Ball was announced for October 25th, complete with coupon code "darkchicago" to get $5 off tickets:
Resurrecting a Chicago tradition, BimBamBoom & The Hyde are hosting the infamous Chicago Vampire Ball!
A raucous evening of live entertainment for and by Kindred. Culminating with the selection and coronation of Chicago's Newest Queen Vampire! Long may she reign!
Following the coronation, the Queen invites all attendees to enjoy dancing, drinking and music by DJ El Richo until the sun comes up!
General Admission ticket includes one complimentary drink at the bar and one vote for Queen. Additional votes may be purchased at the bar!
Vampire attire is required. Fangs will be checked. Improperly attired attendees will be refused entry without a refund.
Free Parking is available in the Whole Foods parking garage. Bring your parking ticket for validation.
Visit www.queenvampire.com for more details!