Creepy Company presents TOURIST TRAP, Tonight & Tomorrow (9/13 & 9/14)
Posted : September 13th, 2019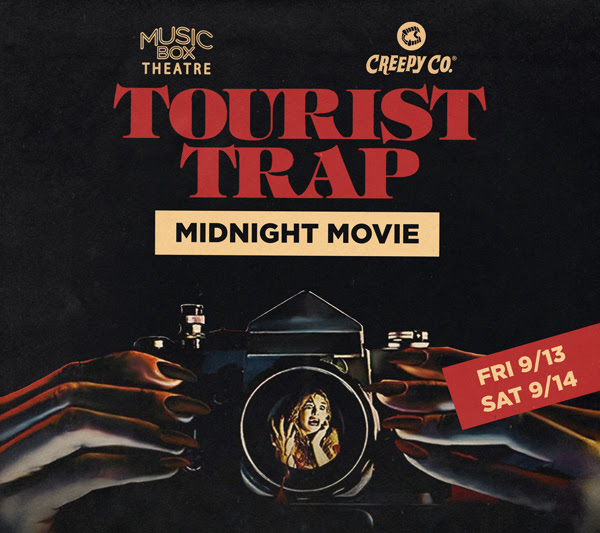 Creepy Co. is honored to be partnering with the historic Music Box Theatre to bring you the unheralded 1979 classic Tourist Trap (presented on 35mm for the first time in many moons)! And if that weren't exciting enough, we'll be bringing some EXCLUSIVE giveaways and creating a Lost Oasis take-over!
Here's what to expect:
35mm screening of Tourist Trap, starting promptly at Midnight!
Slausen's Lost Oasis will be taking over the lobby for a fun photo op
Plus some EXCLUSIVE giveaways and free, commemorative goodies!
This weekend's screening event is the first of many Creepy Co. & Music Box collabs, so bring your creepy friends, grab some popcorn, and help us start off strong!
Friday & Saturday, September 13th & 14th, at Midnight at the Music Box Theatre, 3733 N. Southport, Chicago. Only $9.00!
For full info & tickets, visit https://www.creepycompany.com/blogs/ghoul-gazette/midnight-movie-tourist-trap