Jon Kitley's "Discover the Horror" Book Release Party, July 27 at The Music Box Theatre
For over five decades, Jon Kitley has been on a never-ending quest to explore as much of the horror film genre as possible, from the early days of terror television to movie theaters and drive-ins, from the video explosion to the creation of his long-running website. Now, for the first time, fans of Kitley's Krypt can read how it all started (and continues to this day) as Jon shares his personal "tales from the road" experiences, having attended over a hundred horror movie conventions from coast-to-coast, as well as thoughts on different sub-genres, critics, reference books, and so much more. Plus, discover plenty of tips on how YOU can get the most out of your own journey into Monsters, Maniacs, and the Meaning of it All!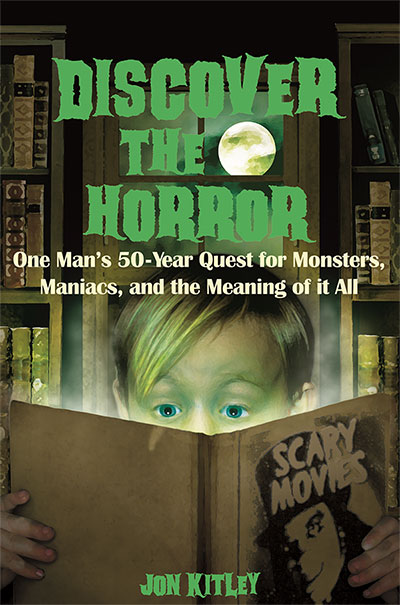 The launch party for Discover the Horror: One Man's 50-Year Quest for Monsters, Maniacs, and the Meaning of It All will take place July 27th at the Music Box Theatre, featuring a special screening of THE GIANT CLAW to celebrate the release!
You may purchase the book at https://amzn.to/2Y3yjbC!
Event details and tickets at https://musicboxtheatre.com/events/discover-the-horror-book-release!