Skeletons in the Closet – World Premiere with Cast & Crew on September 7th
Posted : August 18th, 2018
Join the cast & crew of the film for the World Premiere of "Skeletons in the Closet" at the Davis Theater, 4614 N Lincoln Ave in Chicago, at 7:00 pm on Friday, September 7th. It's the 80s Horror Experience you've been dying to see!
Cast & Crew will be there for a post-film Q&A.
Skeletons in the Closet stars The Widow and her dead husband Charlie hosting a viewing party of the movie 'Chop Shop'. The couple comments on the movie throughout the show making it fun and entertaining, but the movie they watch is scary, bloody and exciting! Their number one fan, Jamie, whom never misses an episode, sits down in front of the tube to devour the delectable terror.. On this evening, Jamie has her favorite indulgence constantly interrupted by Tina, her new babysitter. Fear and foreboding are abound on the screen as well as in the home this Friday night!
Screening details: https://www.facebook.com/events/257920701687072/
For more info about the film: https://www.scotchworthy.com/movies-1/skeletons-in-the-closet/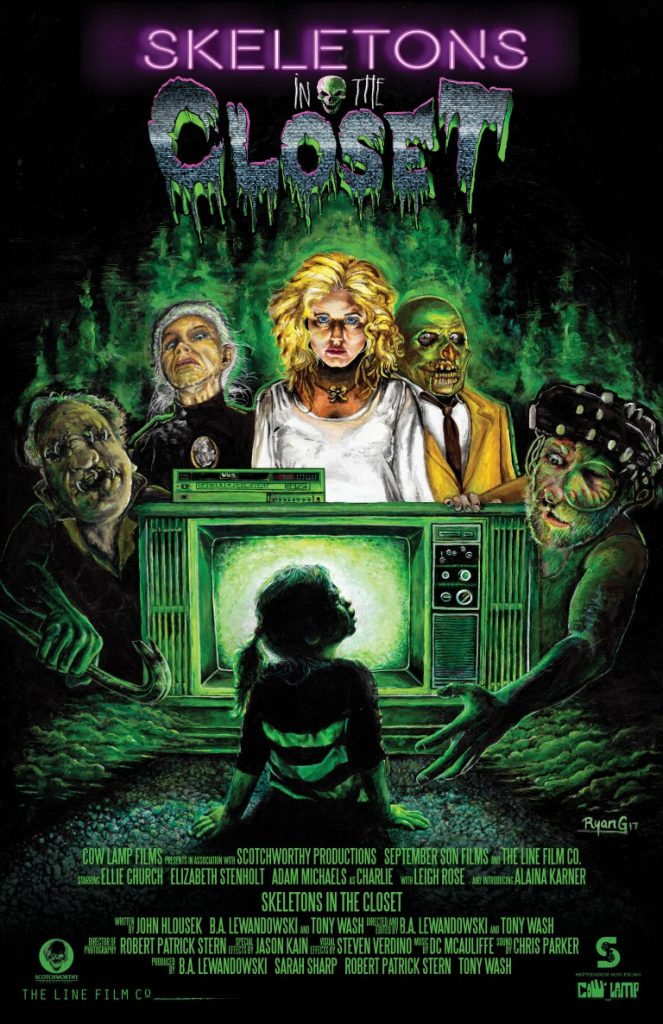 You must log in to post a comment.