Annual Wheaton Haunted Halloween Flea Market, October 21st in… Wheaton!
Posted : September 30th, 2017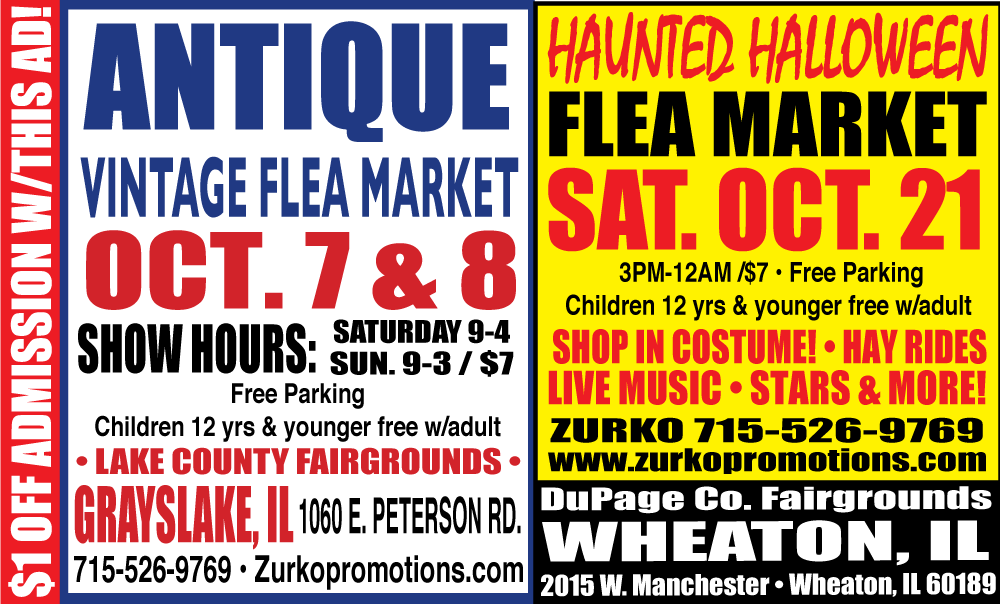 Wheaton Illinois Haunted Halloween Flea Market
DuPage County Fairgrounds
Saturday October 21st, 2017
3pm to Midnight / $7 admission (children 12 and under are free)
Free parking.
TICKETS SOLD AT THE GATE!
Just like the ALL NIGHT FLEA MARKET – but haunted with ghosts and gobblins running around. Decorated like an outdoor and indoor haunted house – you'll be spooked for sure finding your treasures! Special guest movie stars too! Full details at https://www.zurkopromotions.com/wheaton-illinois-haunted-halloween-flea-market/!