Celebrate ART On March 4th at Reel Art and Ars Memoria Gallery
Posted : February 22nd, 2017
Saturday, March 4th will be a great day for fans of dark and fantasy artwork in Chicagoland!
First, Reel Art in Berwyn will be having their 4th Annual Artists Day from 1:00 pm to 4:00 pm. Come out to this free event and meet Jim Engel, Aaron Miller, Dave Dorman, Chris Peuler and Chad Savage. The artists will be signing and selling their work.
Reel Art is located at 6727 W. Stanley Ave., Berwyn, IL 60402. Additional details at http://www.reelartstore.com!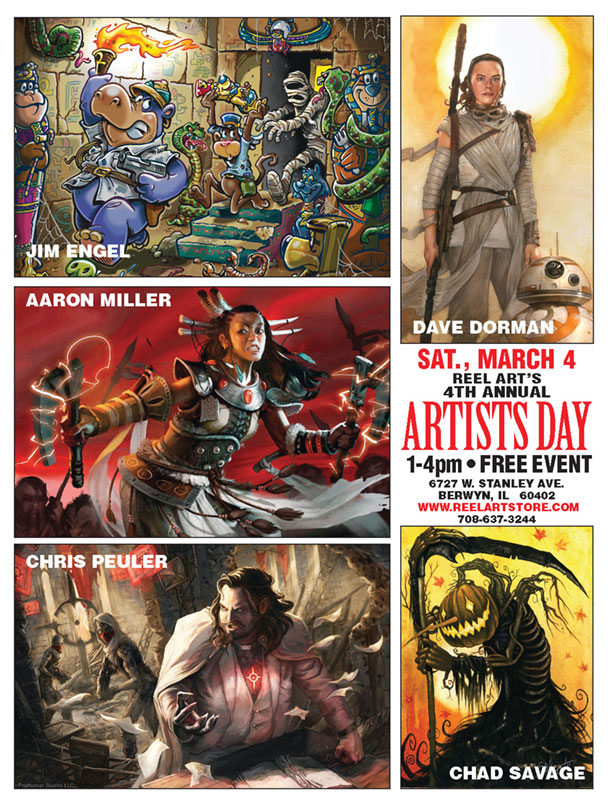 Then from 7:00 pm to 10:00 pm, Ars Memoria Gallery presents STAND, a combination art exhibition, pop up market and tattoo event to benefit Planned Parenthood and PPIA.
Ars Memoria is located at 1770 West Berteau Ave, Suite 506 in Chicago. Additional details at https://www.facebook.com/ArsMemoriagallery/!