Special Early Bird Discount Tickets for the 2016 Zombie Prom Chicago!
Posted : March 24th, 2016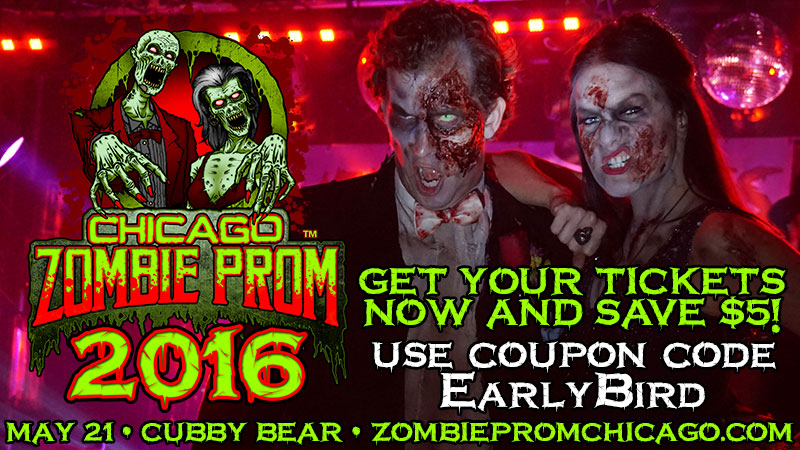 Use Coupon Code EarlyBird and get $5.00 OFF your tickets for Zombie Prom Chicago 2016*! Order online NOW!
Get full details about the 2016 Chicago Zombie Prom, taking place May 21st at the Cubby Bear in Wrigleyville (across from Wrigley Stadium), at http://www.zombiepromchicago.com.
*Early bird pricing ends April 8th.