Saturday, June 20th Is a Good Day to Be a Spooky Person In Chicago!
This Saturday, June 20th, is a GREAT day in Chicago if you tend to like your entertainment on the spooky side!
First, there's the 8th annual Chicago Zombie March from 3:30 pm – 5:30 pm, starting at The Bean in Millennium Park. Facebook Event page HERE.
Then there's the Sinister Fate all ages show at The Metro at 5:30 pm with Low Swans, Dahlia Revolt, Delilah and The Dirty Miners. Metro show page HERE.
For those 21 and over, right up the street from The Metro will be the 7th annual Zombie Prom Chicago at the Cubby Bear starting at 8:00 pm. Official website HERE. Facebook Event page HERE.
Finally, you can continue to dance the night away well into Sunday's early hours as dark Chicago institution Nocturna turns 27  at The Metro starting at 11:00 pm. Facebook Event page HERE, Metro show page HERE.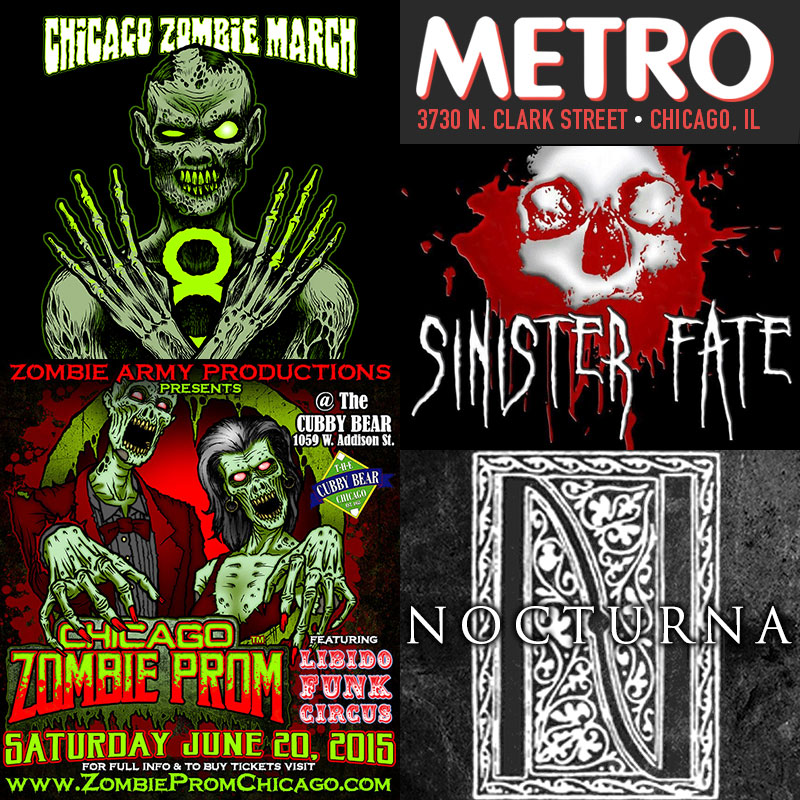 You must log in to post a comment.