Joe R. Lansdale screens Christmas with the Dead in Chicago!
Posted : October 9th, 2014
It was a foolish thing to do, and Calvin had not bothered with it the past two years, not since the death of his wife and child. But this year, he decided quite suddenly, tomorrow was Christmas Eve. And zombies be damned, the lights and decorations are going up…
For the first time in more than a decade, Champion Mojo Storyteller Joe R. Lansdale returns to Chicago! The man who brought you Bubba Ho-Tep, Cold in July, and Hap & Leonard is going to help the Hog Butcher to the World kick off the holiday season in righteous style with a screening of his film Christmas with the Dead. Champion Joe will speak after about making the film and about his writing; he'll take questions, and he'll sign books. Books and DVDs will be available for purchase at the event.
Added bonus! Christmas with the Dead screenwriter (and comics writer and journalist and 911 dispatcher and apple fritter enthusiast) Keith Lansdale will be joining the fun!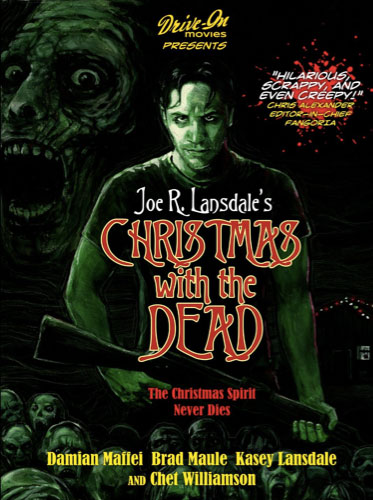 Full details and info HERE.