The Zombie Mud Run in Byron, IL
If you live near Chicago, you won't want to miss this race! Byron's Motocross is 165 acres of pure mud! The course will have manmade and (amazing) natural obstacles as well as, of course, ZOMBIES! Sponsored in part by HauntedHouseChicago.com.
WHEN: July 26, 2014, starting at 7:00 am.
Wave times are every ½ hour from 9:00 a.m. to 12:30 p.m.
Please arrive at least two hours prior to your start time.
WHERE: 2525 East Ash Road, Byron, IL 61010
For full details and information, visit http://www.thezombiemudrun.com/!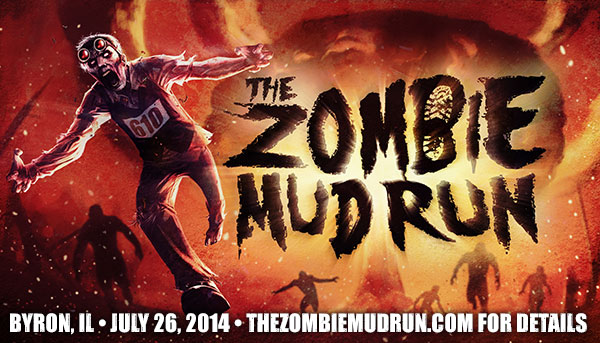 Leave A Commentposted in Events by Chad Savage