Beware of the Kindness of The Strangers at Escape Artistry This Weekend ONLY!
Posted : February 28th, 2018
What happens when a family arrives at a secluded mobile home park to stay with relatives, only to find it mysteriously deserted? A dangerous experience as three masked psychopaths pay a visit, testing the family's every limit as they struggle to survive. THE STRANGERS: PREY AT NIGHT is a Johannes Roberts-directed horror film and is inspired by the 2008 smash hit, THE STRANGERS.
Can't wait to see the film in theaters? Well, you're in luck. Escape Artistry is proud to partner with Aviron Pictures to bring this thrill to life. For a limited time only, experience the excitement of searching for hidden clues, challenging The Dollhouse Killer along with their new friends, The Night Man, Dollface, and Pin-Up Girl, and winning prizes—as you try to make it out alive.
This special pop-up event is valid for this weekend  (March 2-4) only, so book your tickets now!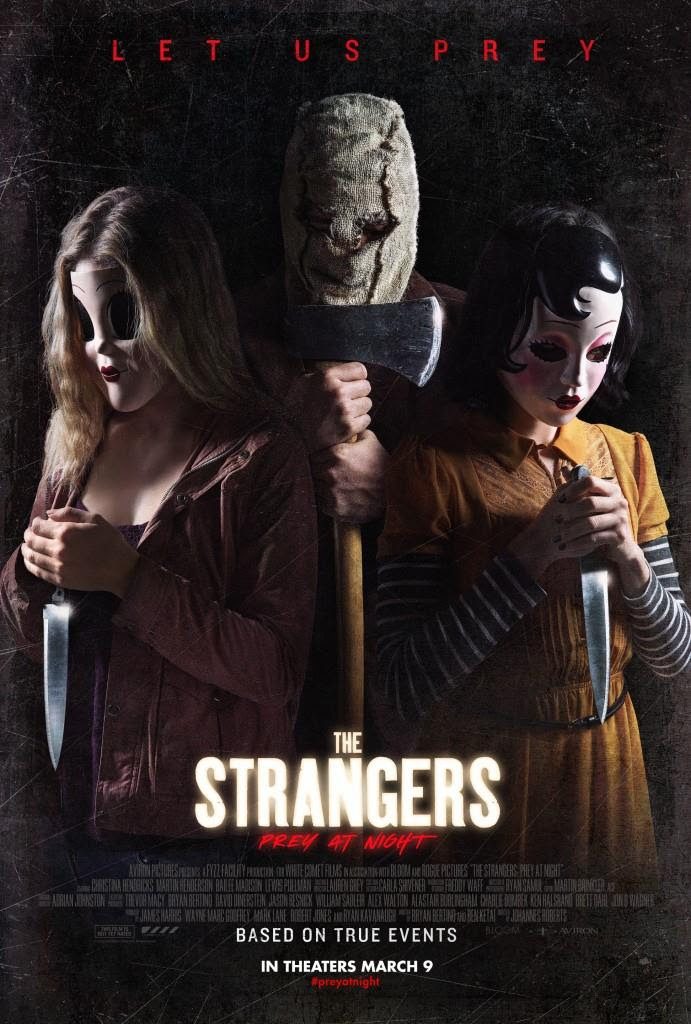 You must log in to post a comment.