Posted : February 16th, 2015
Comments: 0
Dark Chicago has received a set of passes to give away to a special advanced screening of The Lazarus Effect on February 25, 2015. To claim your FREE passes, click HERE. These are first-come, first-served, and when they're gone, they're gone, so don't wait (and please don't claim passes unless you're sure you can attend!). The Lazarus Effect opens nationwide on February 27.
http://thelazaruseffectmovie.tumblr.com/
https://www.facebook.com/thelazaruseffect
http://instagram.com/thelazaruseffect
@Blumhouse
#EvilWillRise
A team of graduate students are conducting experiments on reviving the dead. When they successfully bring back a dog, they know this breakthrough will change the world. But when the dean learns of their unsanctioned tests, she shuts them down, confiscating their materials, including the video that proves their technique works.
Desperate to save their data and years of work, they break into their own lab to reproduce their results. But in the race to get what they need before they get caught, a member of the team is electrocuted and killed, leaving the group devastated…until they realize they have their first human test subject. What they don't realize is when you bring someone back from the dead, they don't come back the same. And what they bring with them is pure evil.
Starring Olivia Wilde (Tron: Legacy, Rush, Cowboys & Aliens), Mark Duplass, (Togetherness, The Mindy Project, The League), Evan Peters (American Horror Story), Sarah Bolger (Once Upon a Time), and Donald Glover (Community).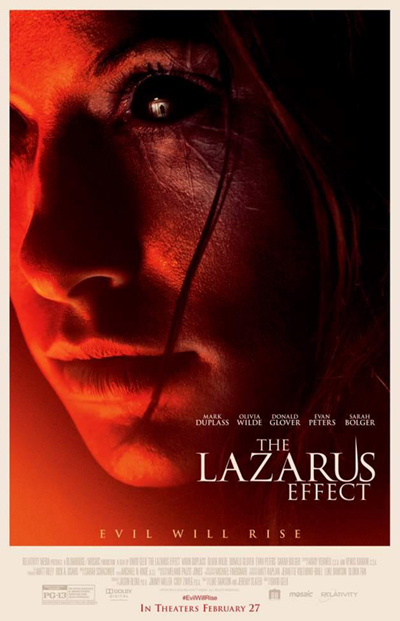 Leave a Comment
Go to Post...