Posted : January 21st, 2015
Comments: 0
February Friday the 13th, 2015, Kane Hodder will be donning the full makeup and costume designed by director and original FX designer John Carl Buechler. Fans will get a once-in-a-lifetime opportunity to get a photo with one of the biggest horror icons of all time. The photo will be included in the "Friday the 13th with Kane Hodder and John C. Buechler" package on sale this Friday (Halloween), it will be $199. It will include one autograph from Kane and John, an in-makeup photo op with a green screen background (for up to 2 adults) and reserved seating at the Q&A. It does not include admission to the convention which is required (single day Friday is $25, weekend is $50). Tickets for Friday with Kane & John will be extremely limited, there will be a few available at the show for walk-up fans, but if you absolutely do not want to risk missing it, we strongly recommend pre-purchasing it ASAP.
There are a LIMITED NUMBER of discounted rooms at the Hilton Chicago Hotel (where the show is at and the monsters party all weekend), so act fast if you want to save money with the Mad MoBster rate! Discount rooms and tickets are available at MadMobster.com
For the latest updates, please LIKE us on Facebook
RSVP here: https://www.facebook.com/events/740404189323551/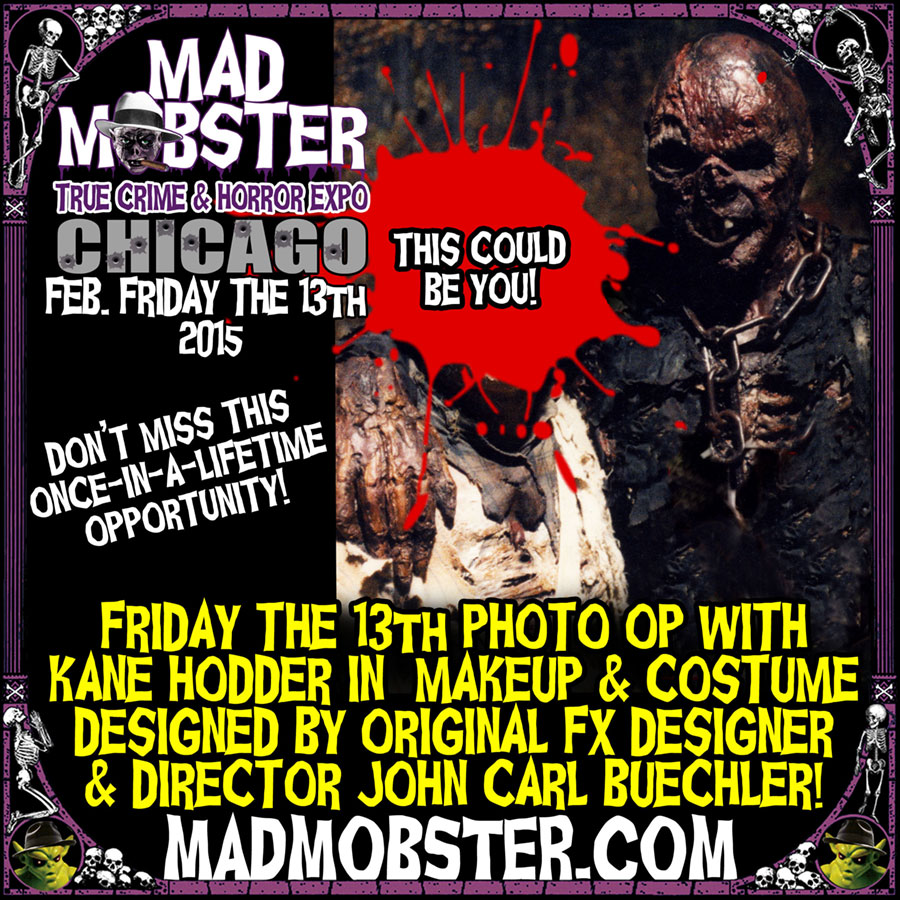 Leave a Comment
Go to Post...