Get FREE Passes to See a Special Advanced Screening of THE STRANGERS: PREY AT NIGHT
Posted : February 1st, 2018
Dark Chicago has received a set of Admit 2 Passes to give away to a special advance screening of THE STRANGERS: PREY AT NIGHT at 7:00 pm on March 6th. To claim yours, go to http://www.gofobo.com/strangersdarkchi and click "GET MY PASSES"!
Please note: These screenings are first-come, first-served and tend to fill up to capacity, so plan to arrive early! The pass you print does NOT guarantee entry if the venue is full!
What happens when a family arrives at a secluded mobile home park to stay with relatives, only to find it mysteriously deserted? A dangerous experience as three masked psychopaths pay a visit, testing the family's every limit as they struggle to survive. THE STRANGERS: PREY AT NIGHT is a Johannes Roberts-directed horror film, and is inspired by the 2008 smash hit, THE STRANGERS. You can watch the trailer here and more information about the film can be found at:
Official Site:  thestrangers2018.com
Facebook:  The Strangers
Twitter:  @TheStrangers
Instagram:  @TheStrangers
Hashtag:  #PreyAtNight
THE STRANGERS: PREY AT NIGHT opens nationwide on March 9, 2018.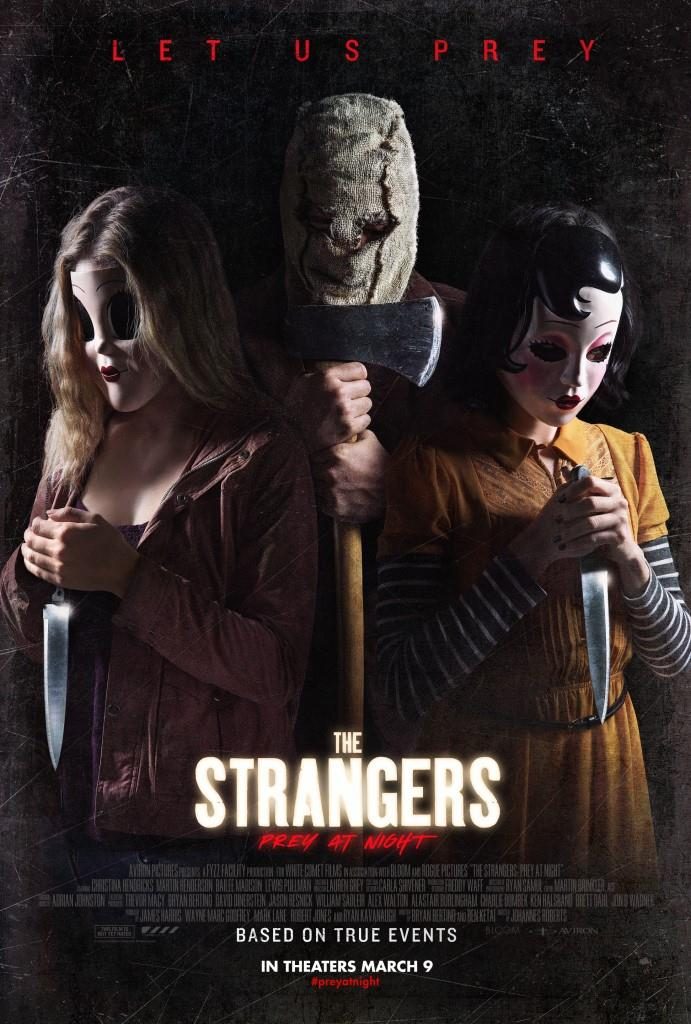 You must log in to post a comment.