The Massacre at the Patio Theater – Reschedule for Nov. 11-12
Posted : November 8th, 2017
The Massacre: 24 Hours of ALL AGES Horror Movie Madness!
Patio Theater, 6008 W. Irving Park Rd., Chicago, IL
Nov. 11th 2017, Noon 'til Noon – Doors Open At 11am!
If you already have presale tickets for this show, they will be honored at the show.
Special Guest – John D. Hancock (Let's Scare Jessica To Death, Weeds, Bang The Drum Slowly)
Films Include (More to come):
THE RED SPECTRE (Silent with Live Organ)
BEAUTY & THE BEAST (1946)
HOUSE ON HAUNTED HILL (In Emergo!)
LET'S SCARE JESSICA TO DEATH
Sponsored by House of Monsters
GRAY MATTER (based on Stephen King's Short Story) & Shorts
SLEEPAWAY CAMP
CREEPSHOW (George Romero Tribute)
TEXAS CHAINSAW MASSACRE 2 (Tobe Hooper Tribute)
ALIENS (Bill Paxton Tribute)
TERROR TRAIN (Sponsored by Steven Thomas Vance Jr.)
DRIVE-IN MASSACRE
2,000 MANIACS (Herschell Gordon Lewis Tribute!)
Sponsored by Something Weird Video
MONSTER CEREAL BREAK (with House of Monsters)!
THE DEVIL RIDES OUT
NIGHT OF THE LIVING DEAD (1990)
Presale tickets only $20 ($25 at the door, day of show) online tickets here: http:// www.brownpapertickets.com/ event/3019715
SHORT FILMS INCLUDE:
Bloody Disgusting's World of Death trailer.
THE BALL by Count the Clock Productions –
ATTACK OF THE MANSPLAINERS by Maggie Ritchie
THE BLACK DUDE LIVES by Lomai
Night of The Martian Girlfriends-A Horror Parody From The Atomic Age by Joe Synakiewicz, Anthony Synakiewicz, Dominic Podsiadlik
Friday the 13th Nintendo Trailer by REDVOVLER STUDIOS
Mutilation Massacre Teaser by Derek Braasch (1 min. 17 secs.)
I WAS A TEENAGE GORILLA by David "The Rock" Nelson
PSL by Ryan Jackson
My Friend Lisa by Bryan Martinez
Food Vendor: Gotta B Crepes will be making crepes in the lobby.
Vendors include:
Cooney's Collectibles
Alan's Art
Cains Creepy Collectables
Massacre Merch Table
The Garbage Pit
Stranger Pins
The Cryptic Closet
Artist Jeff Busch
House of Monsters
Reel Art
Horror Host
Aaron Stockwell Art
CinemApocalypse
Pretty Spooky Handmade
On the Slab Ceramics
LIX
No Outside Food or Drink please 🙂
Pay Once, Come & Go As You Like.
Tickets $20 presale here: http://www.brownpapertickets.com/event/3019715
$25 at the door day of show.
Films, Guests, Times Subject to Change. No Returns, No Refunds.
Facebook event page: https://www.facebook.com/events/1209317199201418/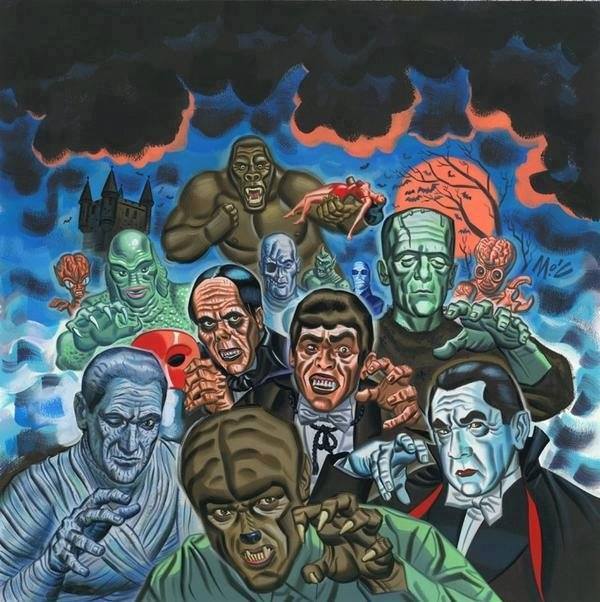 You must log in to post a comment.