ZOMBIE BATHHOUSE! A Rock Musical at the Center on Halsted
Posted : October 5th, 2017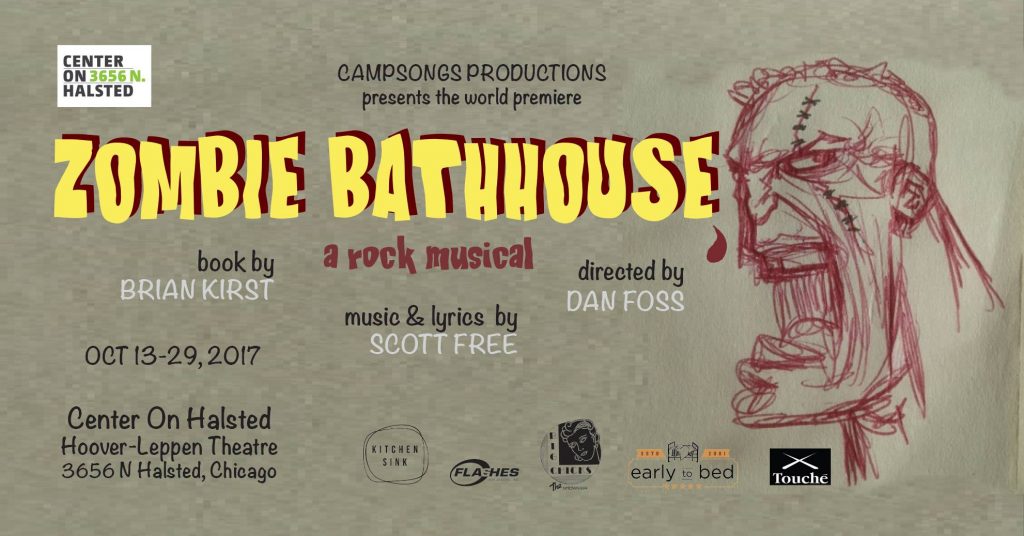 Campsongs Productions presents the world premiere of ZOMBIE BATHHOUSE Tickets available at https://community.centeronhalsted.org/pages/zombiebathhouse
Zombie Bathhouse is at the Center On Halsted's Hoover-Leppen Theatre as a Halloween theatrical spectacular. Zombie Bathhouse is directed by Dan Foss, with book by Brian Kirst, and music and lyrics by Scott Free. A zombie outbreak threatens to turn the local bathhouse patrons into flesh-eating ghouls. But within the outbreak, Zombie Bathhouse is also a story of love and acceptance in the LGBT community.
Performances:
Friday Oct 13th – press opening
Sunday Oct 15th- 3pm
Saturday Oct 21st – 7pm
Sunday Oct 22nd – 3pm
Thursday Oct 26th – 7pm
Saturday Oct 28th – 7pm
Sunday Oct 29th- 3pm
All performances at the Center On Halsted 3656 N Halsted Chicago.
https://www.facebook.com/events/2039104629709365/
You must log in to post a comment.