SHRIEK! An Improvised Horror Anthology at Judy's Beat Lounge
Posted : October 5th, 2017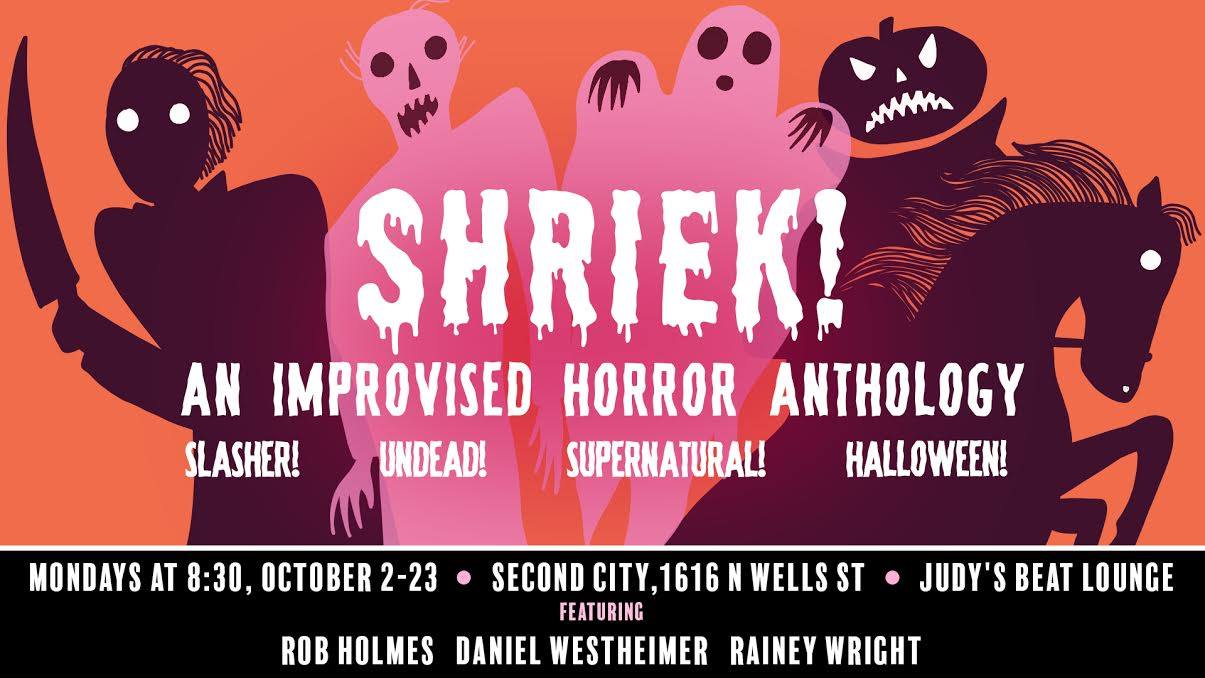 Your Worst Nightmare presents, 'Shriek! An Improvised Horror Anthology.' Just in time for the Halloween season, Your Worst Nightmare brings your favorite horror movie tropes to life, subverts them, and then buries them in the ground, until they come back to life and try to murder us. Each week the cast focuses on a different subgenre of horror, with the help of Chicago horror film director Matt Storc. Shriek will feature different guest appearances from Your Worst Nightmare's favorite improvisers in the city.
Featuring: Rob Holmes, Rainey Wright and Daniel Westheimer!
Mondays at 8:30, October 2nd-23rd at 8:30PM in Judy's Beat Lounge
Subgenres:
10/2 – Slasher!
10/9 – Undead!
10/16 – Supernatural!
10/23 – Halloween!
Tickets:
$10 Standard
$8 Student
$5 TC Student
For additional information and tickets, go to https://www.secondcity.com/shows/chicago/shriek-improvised-horror-anthology/
You must log in to post a comment.