8th Annual Chicago Zombie March
Posted : January 4th, 2015
The 8th Annual Chicago Zombie March has been scheduled for June 20, 2015. Stay current on updates by joining the Official CZM Group and the 2015 CZM Event Page.
You can get CZM8 keepsakes like shirts (all kinds), mugs, tote bags, throw pillows and more HERE.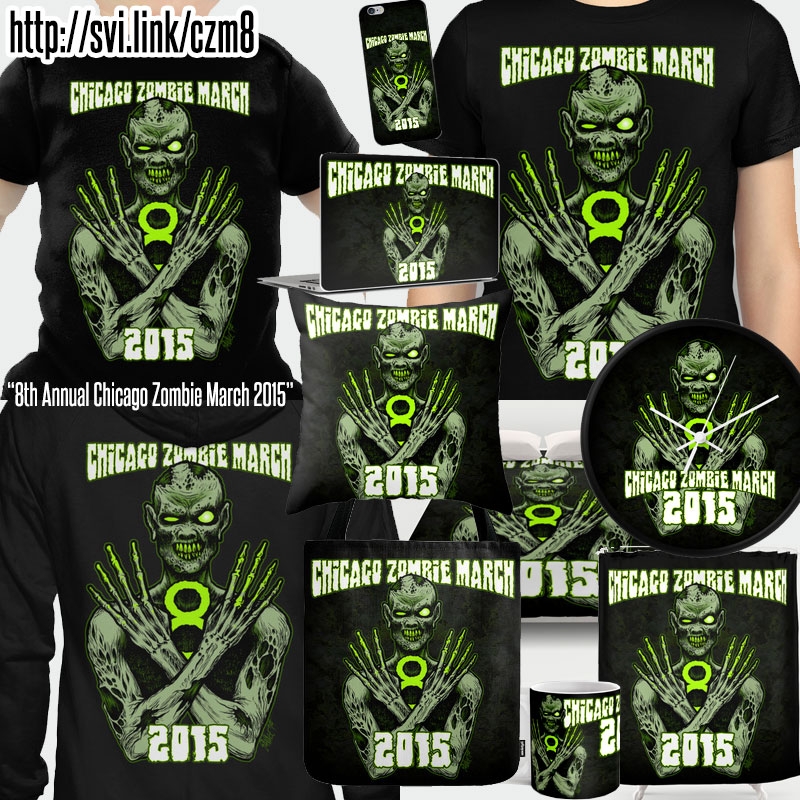 You must log in to post a comment.